For once, I didn't finish nearly as many products as I have in March unlike in other months! Perhaps it's because my stocks of half used products are dwindling or maybe it's because I'm taking longer to finish products? Either way, I'm glad that I've finished up some products atleast to make room for new products.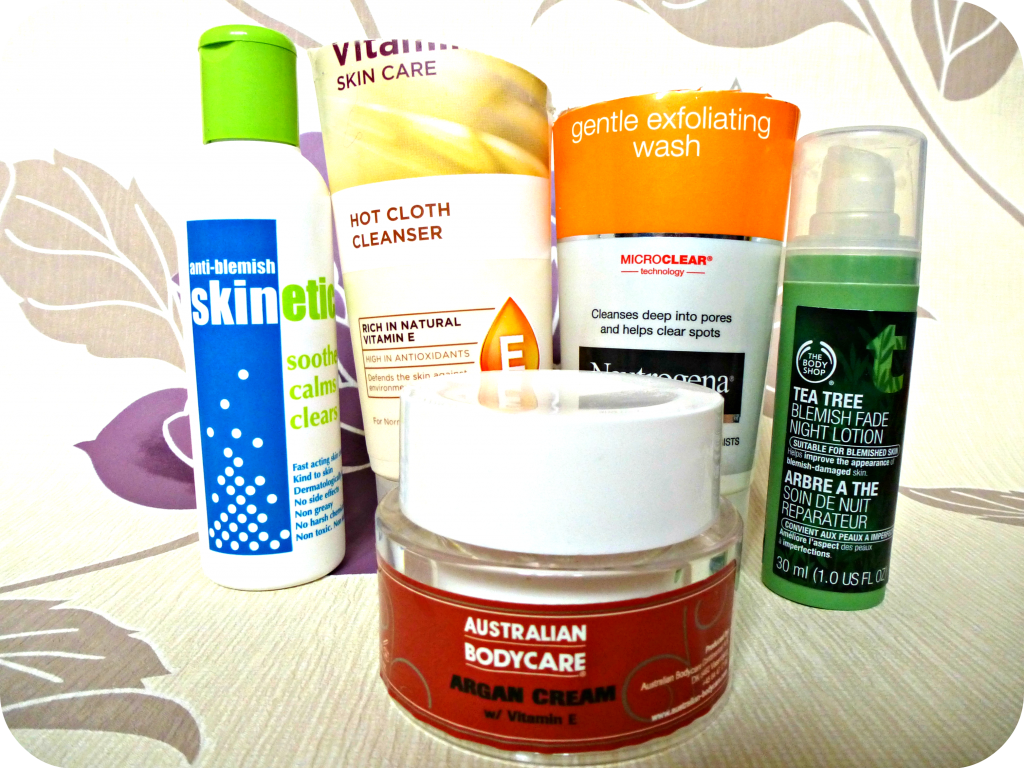 I've finally finished my Anti-blemish Skinetica* which was sent to me back in January! At first, this definitely helped get rid of any blemishes however after using it twice a day daily, I found that it didn't seem to do the trick at helping to remove any blemishes with a few days. None the less, it's still a nice blemish treatment which I'm sure to repurchase soon. I've used up another Neutrogena Visibly Clear Gentle Exfoliating Wash which is my favourite daily wash which also exfoliates my skin at the same time. One of my all time favourite products that I've used up is the Superdrug Vitamin E Hot Cloth Cleanser which is the one I prefer over their Naturally Radiant version which featured in my last months empties. Another skin care related product that I've finished is The Body Shop Tea Tree Blemish Fade Night Lotion which I tend to use as a serum before I apply my moisturiser as it's very light weight and doesn't do much in terms of moisturising my skin. In terms of blemishes however, it's okay. I wouldn't say that it gets rid of blemishes quickly unlike some products out there. The last skin care related product I've used up is the

Australian Bodycare Argan Cream w/ Vitamin E

which I actually have quite a few in my stocks. It's a very thick moisturiser which I prefer using at night as it takes quite a while to sink into the skin.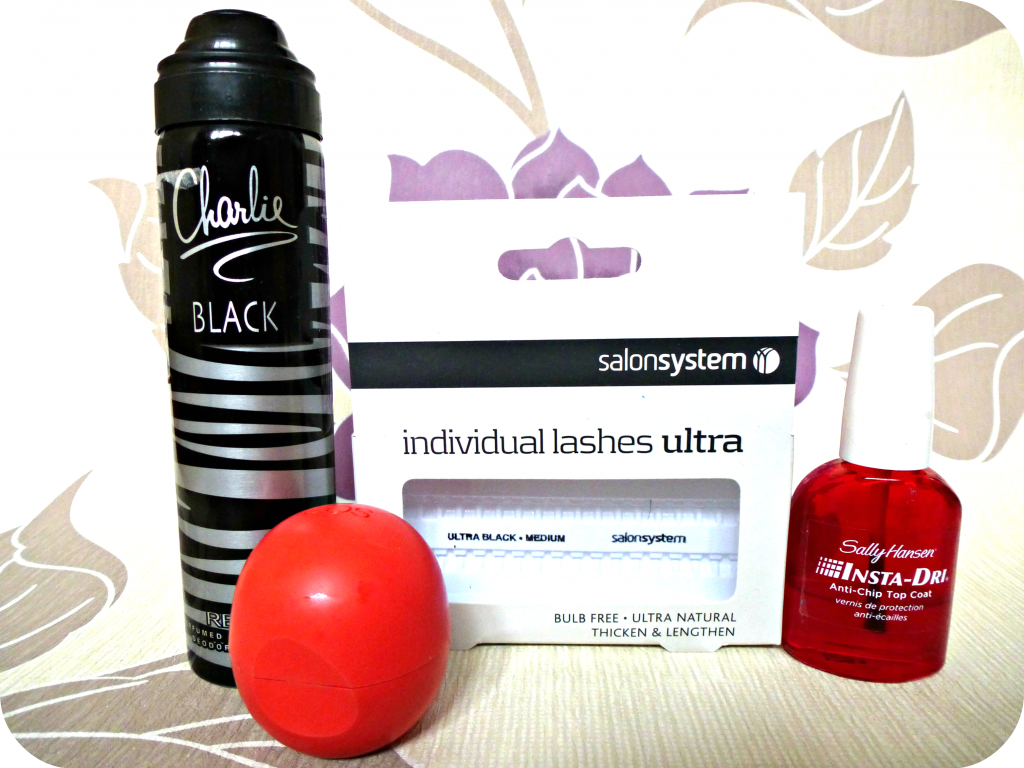 I've finally finished my eos Lip Balm in Summerfruits which I bought in America back in August last year. I truly enjoyed using this on a daily basis and it definitely did the job at keeping my lips moisturised. Another product that I've taken my time to use up is Charlie Body Spray in Black. This is the only scent that Charlie does that I actually like and I don't know why it's taken my so long to use it up as. It lingers on your clothes for quite a while and is a rather refreshing scent. I've also finished up another Salon System Individual Lashes Ultra in Medium Black which are my every day lashes and they last about two or so weeks before they need redoing. One product that I sadly didn't get to finish is the Sally Hansen Insta-Dri as the last quarter of it went gloopy. It's definitely lasted quite a while as I picked this up in America also. It's a brilliant top coat and I'm already on my second bottle of the stuff!
I'm proud of myself of using up the Superdrug Coconut & Sweet Almond Intensive Conditioner as this was one product that was never ending! I really enjoy using this especially on a Sunday after my coconut oil hair mask as it leaves my hair feeling really soft and manageable afterwards as well as smelling like coconuts! I'm already on my next tub of this! I've finished up a bottle of Johnson's Baby Oil which I actually use to shave my legs with instead of using a shaving foam. I finish this helps to make my legs soft after shaving as well as helping to lock in moisture. Lastly, I've finished up a shower gel in the form of Avon Senses Shower Gel Bead Burst in Waterbabe which was a pretty average shower gel. It lathered up okay, smelt nice but I don't think it did too much of a good job at leaving my arms and legs clean.
What products did you finish during March?