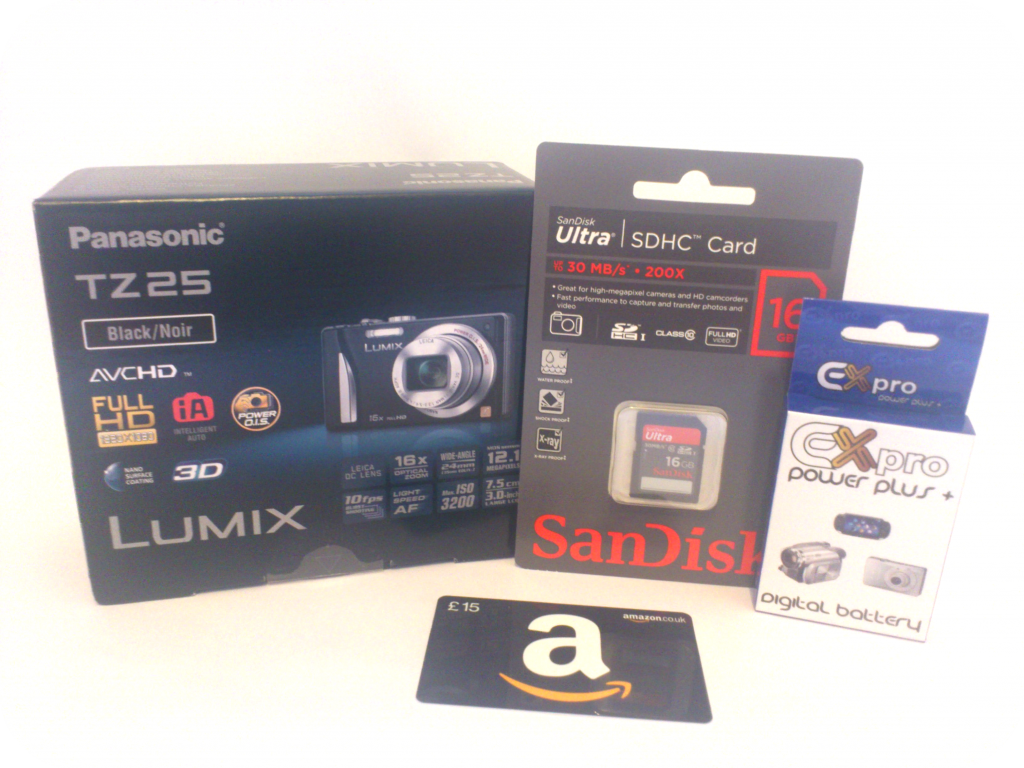 Many people start off taking pictures for their blog using a simple camera and then working their way up to those hefty, expensive ones that is a months wage to most. I however starting off taking pictures using my mobile phone as unforunately for me, somebody broke/borrowed/stole/destroyed my camera thus leaving it in a state that I simply couldn't use.
My mobile phone at the moment is the Sony Ericsson Xperia Arc which has an 8 megapixel camera as well as the ability to shoot in HD if need be. This phone has served me well and has taken all the pictures on my blog to date. You can definitely tell that I've improved in taking pictures if you go through all my past blog posts, progressing from dark pictures using no background whatsoever to bright

pictures with a white background.
Just over a week ago, my dads' partner Rebecca and I were discussing cameras as she had just bought one. I showed her the camera that I wanted for my birthday and we both agreed that I would need it before my birthday as I'm attending a bloggers meetup in April. Little did I know, that I wou

ld be receiving it much earlier than April.
My new camera is the Panasonic Lumix TZ25 which has 12.1 megapixels, the ability to shoot in full HD and 16x optical zoom amongst other amazing features. As well as receiving a new camera, I also got a 16GB memory card which will be very handy for taking lots of pictures as

once. As well as a memory card, I received a Power Plus Digital Battery (spare battery) and a £15 gift vouchers for Amazon to spent on a camera case if need be.
Overall, I'm extremely pleased with my new camera and I'm so excited to start taking better quality pictures from now on!
Rebecca, if you're reading, thankyou SO much! <3