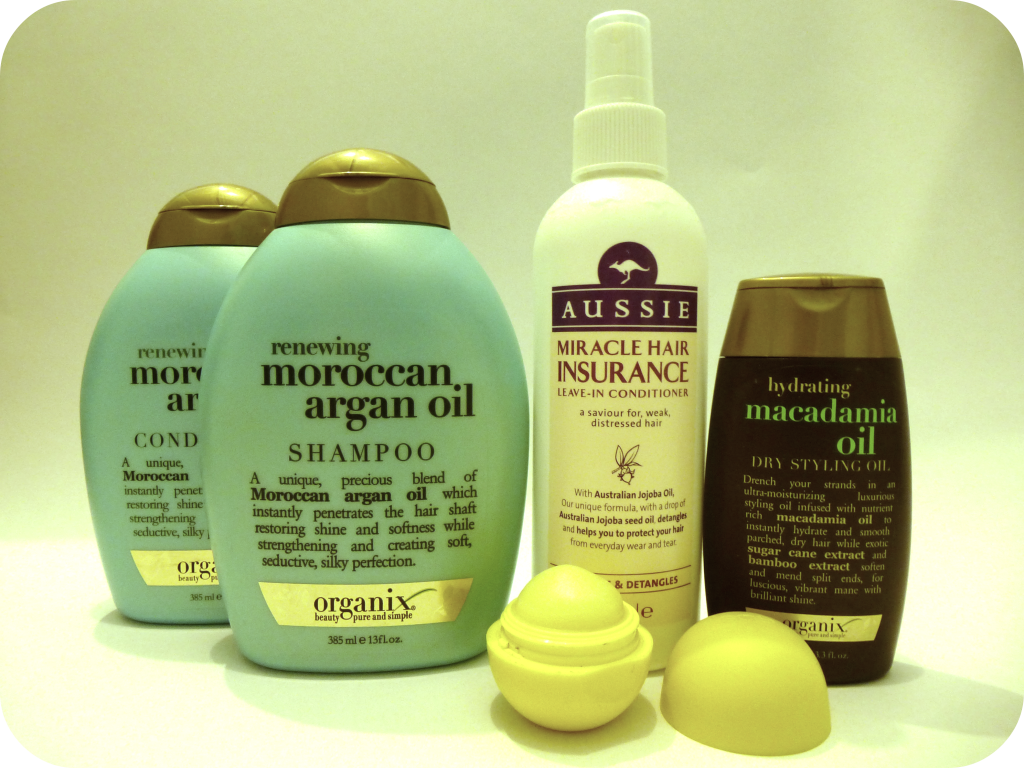 The cold weather has been causing havoc with both my skin and hair and whilst February was mainly about my skin, March was all about hair care. I've been using the Organix Macadamia Oil Dry Styling Oil religiously every time I've washed my hair and I've found that my split ends aren't nearly as bad as they were back in July last year pre-oil. This is only my second bottle which means that cost per use is pretty low! Another product that I've been using a lot is the Aussie Miracle Hair Insurance Leave-In Conditioner. I use this as a detangling spray mainly when my hair is damp and just whenever my hair is feeling limp and life less. It makes my hair a lot more manageable and it leaves it feeling soft and feeling hydrated. I would definitely insist that you try this product out as it's a hair saver in my eyes!
I'm on a mission to grow my hair which means that I only use heat when I need to which has resulted in my upping my hair care to reduce the damage that I've done to it over the years. I started using the Organix Moroccan Argan Oil Shampoo and matching condtioner recently which I brought back from America back in August and I have to ask myself why did I not use these sooner!? They both contain a unique blend of Moroccan Argan Oil and is made from the most natural-ist ingredients as possible to restore your hairs shine and softness whilst penetrating deep into the hair shaft to make it strong again. I've definitely noticed a huge difference in my hair condtion and I've noticed that I'm not loosing as much as I did before.
Lastly, I've been reaching for my eos Lipbalm in Lemon Drop quite a fair bit after my Summerfruits one ran out. It smells artificially of lemons however it leaves your lips feeling moisturised and hydrated for hours.
What products have you been loving throughout March?