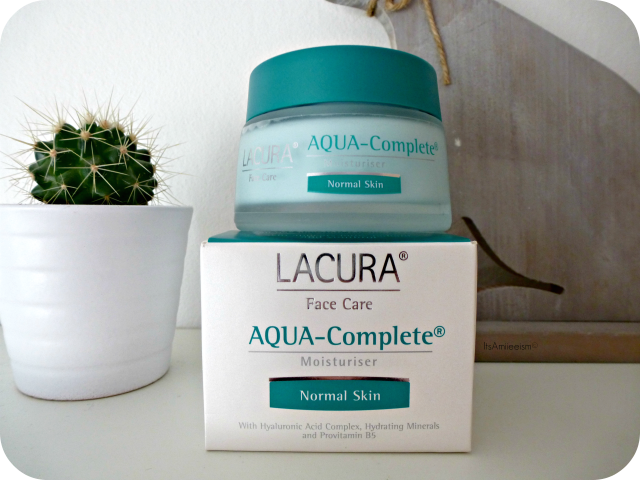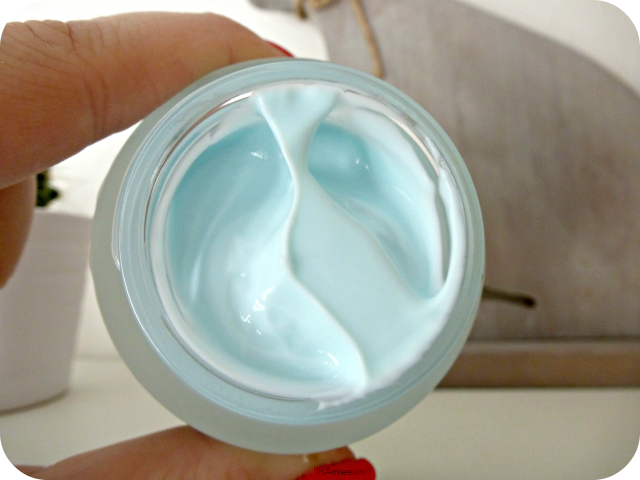 For those who have been reading my blog for a while, you'll know that I'm a long term avid user of the

Lacura Aqua-Complete Serum

which is essentially Hydraluron but for a fraction of the price. I completely adore that serum and I have repurchased it multiple times. Whilst restocking my stash of said serum, I noticed that they did a matching moisturiser which I couldn't resist but pick one up and try it out for myself.
The Lacura Aqua-Complete Moisturiser (£1.99)

contains a hyaluronic acid complex and minerals which when used over time, promises to optimise the skin's moisture levels and provide rapid freshness with long lasting moisture. Skin will appear more radiant, plump and youthful all whilst protected from the sun with an added bonus of SPF6.
Just like with the matching serum, the moisturiser comes housed in a frosted glass pot with a screw cap lid which makes it look more expensive than what it actually is. Upon opening, you're greeted with a pale blue cream which is lightly scented yet feels light weight on the skin. I like to apply a 50p sized blob on my face and massage it in, concentrating on any areas which need it most and within just a few seconds of massaging it in, it's been completely absorbed. Since using this moisturiser for the best part of four months, my skin has been feeling and looking pretty plump and hydrated which despite using the cream only in the mornings, it's still pretty impressive. Overall this is a brilliant budget day cream which certainly does the job and doesn't break the bank!