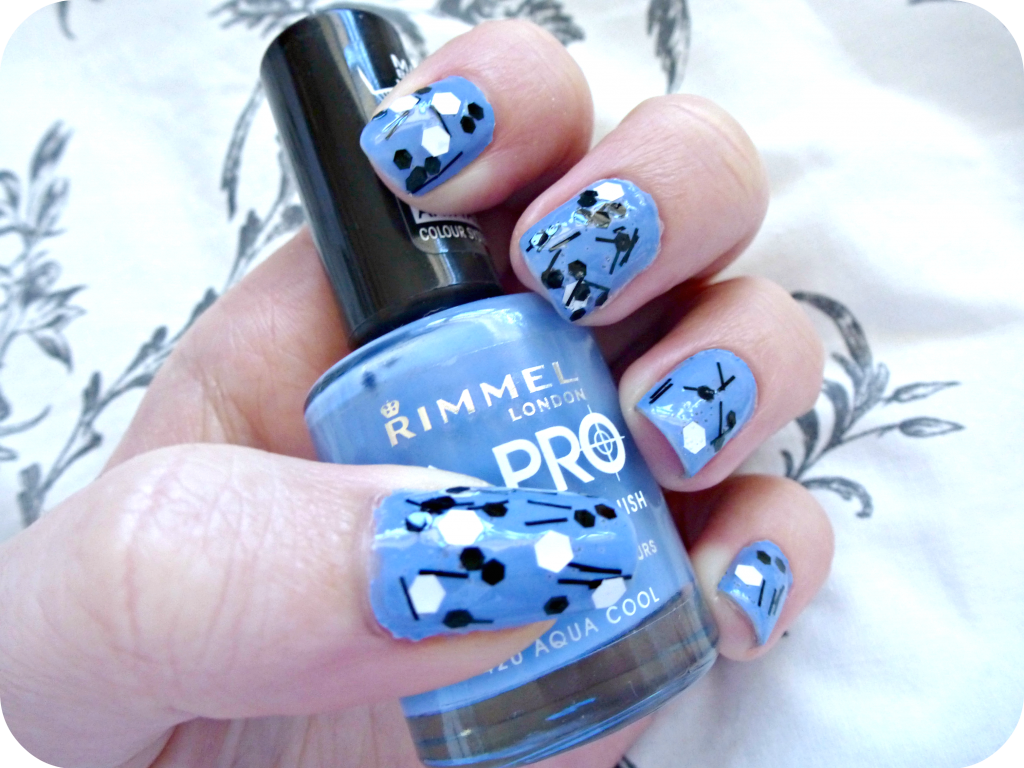 After picking up China Glazes' infamous Whirled Away a week ago, it hasn't left my nails. This combination reminds of japense cherry blossoms just a blue version instead of pink. This is actually my first China Glaze nail varnish after picking it up from eBay from a trusted seller. Whirled Away is a clear polish with small and large hexagonal black and white particles suspended in the varnish along with long black stripes. It's similar to the L'Oreal Confetti Topcoat which I'm eager to get my hands on still. I've had so many compliments on my nails

these past few days and I personally think that this would look awesome layer over nudes.
I layed it over one of Rimmel's Lyca Pro nail varnishes. I chose the shade Aqua Cool as I personally fancied something a little cooler in color compared to the pinks and purples I've been sporting on my nails in recent weeks. It's a definite cool toned blue which is perfect for those cold winter months unlike the spring/summer days we're having right now. I've currently been wearing these for around three days now with only the minimal wear and tear on the t

ips!