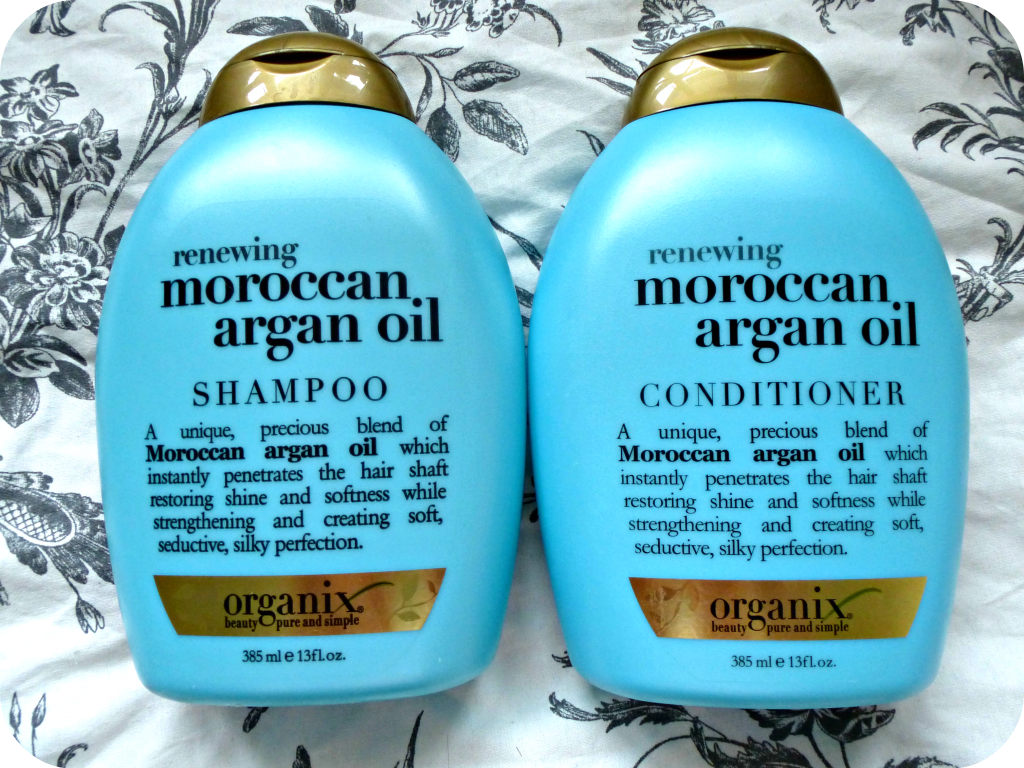 In the last six weeks or so, I've really been starting to take proper care of my hair. It's not that I wasn't taking care of my hair before, it's just I've started a hair care routine which I'm truly starting to see the benefits of. The start of my hair care routine has been using a shampoo and conditioner aimed at making my hair stronger and what better brand to turn to than Organix with their Moroccan Argan Oil Shampoo and Conditioner.
Both the shampoo and conditioner from this range contain a unique, precious blend of moroccan argan oil which instantly penetrates the hair shaft, restoring shine and softness whilst strengthening and creating soft, seductive, silky perfection.
I have personally noticed such a difference to my hair in the last weeks which I think is mostly from using this duo. They make my hair feel silky soft which is long-lasting sensation so I don't feel the need to use a hair oil (despite applying a hair oil regardless). This duo has also made my hair grow quite a fair bit which is always good news to anybody who's wanting to grow their hair. They've also made my feel a lot fuller and full of life again. They're also at a purse friendly price of £6.99 for a huge 385ml bottle and can be found at Boots and Superdrug.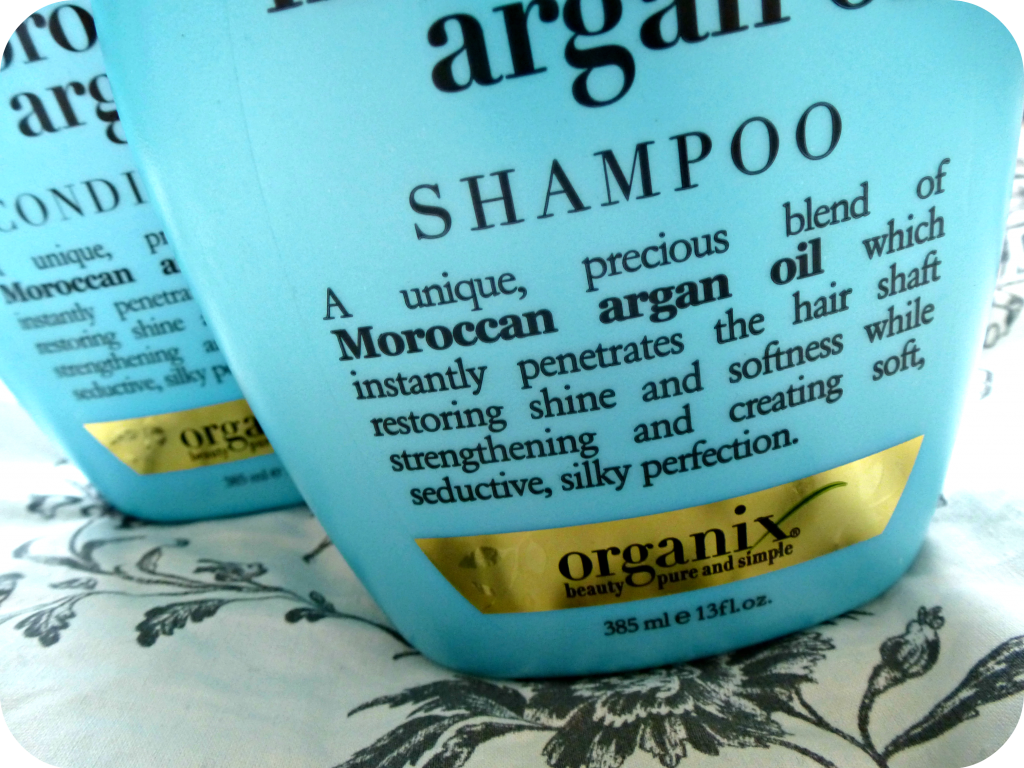 Have you tried anything from Organix?