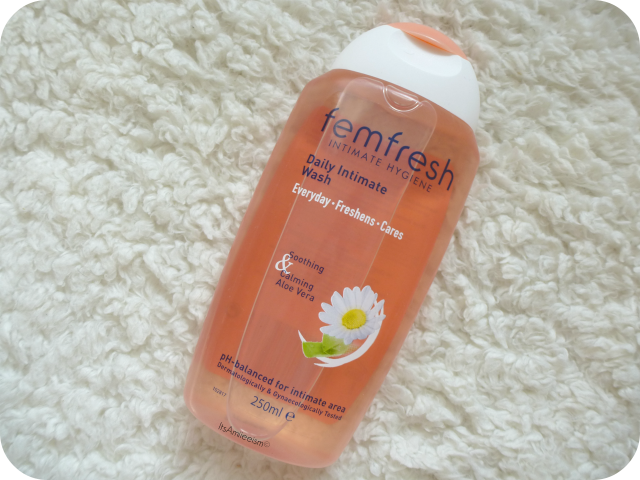 I am a big believer in keeping everything squeaky clean and as hygienic as possible such as using a different muslin cloth every morning and night to washing my bed sheets every week. As a nation, we are obsessed with keeping things clean to the most part so why isn't that the same for our bodies? A shower gel works well at keeping your arms and legs clean but is a little too harsh for our intimate parts especially for us ladies which is where Femfresh comes in. Femfresh has a whole range of products targeted directly for use for those intimate parts in particular, their Daily Intimate Wash.
The Femfresh Daily Intimate Wash has been specially formulated to cleanse intimate skin whilst helping to maintain a healthy pH-balance. As this has a low pH, it helps to protect against irritation which can be caused by ordinary products such as washes and shower gels. It has a subtle, pleasant scent with soothing extracts of aloe vera which helps provide long lasting freshness throughout the day. I've been using this constantly since I started blogging and I find that one bottle lasts quite a few months which makes it good value for money.
*This is NOT a sponsored post.