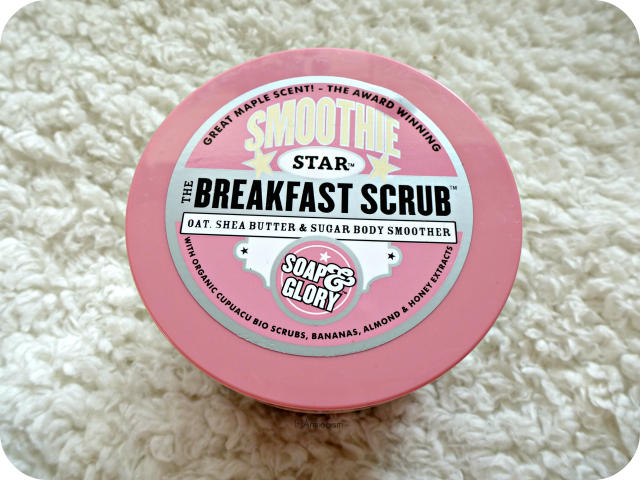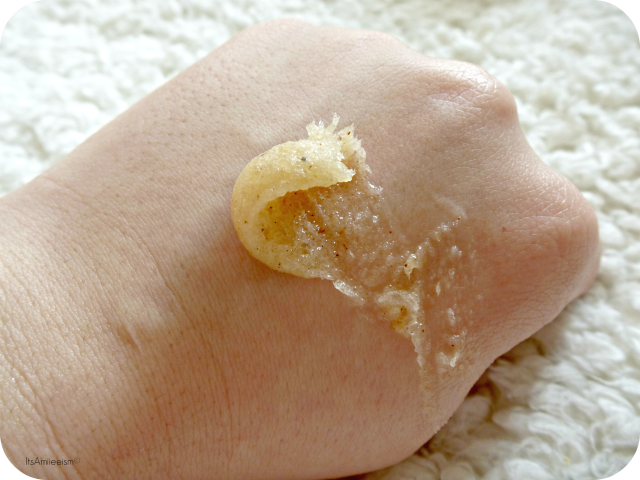 You know that feeling you get after you've been using the same product for quite a while and you get sick of the scent/texture/results and you just want a change? Well I felt like that half way through using

Soap & Glory Flake Away Body Scrub

. As much as I love it, I just wanted to change it up to something else for a while so I decided to buy the Soap & Glory Breakfast Scrub after reading so many rave reviews.
The Soap & Glory Breakfast Scrub is unlike any other body scrub I've encountered as it smells exactly like golden syrup banana pancakes! Now tell me who doesn't want to use a body scrub that smells exactly like that?! Scent aside, it's got a lot more chunky gritty bits in it as it contains organic cupuacu bio scrubs as well as extracts of bananas, almonds and honey which in sense makes it a lot more thick and sticky to work with. Don't let that make you think that it won't work as well as other body scrubs as this does a brilliant job at tacking any chicken skin/rough patches on the body. I find that it doesn't feel quite as drying due to it being slightly sticky in consistency which means that I don't have to use quite as much body moisturiser after using it.
I personally love scooping out a generous amount and start to buff it into wet skin, making sure that I work it all over my arms as that it where I suffer with those stubborn lumps and bumps. I then ensure that I wash it off well before using anything else as it does seem to go literally everywhere. I find that whilst it doesn't get rid of everything from the first use, over time my skin will start to feel smoother with continuous use.
Are you a fan of Soap & Glory's Breakfast Scrub?