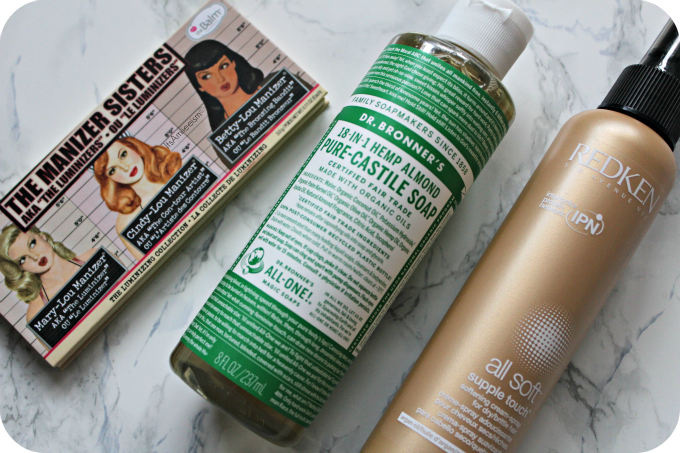 Out of all the online sites for buying makeup, Feel Unique are one of my favourite ones to buy from purely because they're forever having some sort of offer going on. I don't always place an order though as I prefer to window shop rather than buying everything I have my eye on. With that being said, I did place a cheeky order just after boxing day which was sparked by this particular post by A Girl And A Beauty Blog who flagged up one of the products on my wishlist had some money off so naturally, I couldn't resist!
I've been wanting the TheBalm The Manizer Sisters Palette for the longest time ever, probably since it's initial release back in October but I'd just never got round to purchasing it. It contains three shades - Mary-Lou Manizer which is a beautiful yellow champagne shade that looks stunning on the tops of the cheekbones; Cindy-Lou Manizer that is a pink toned shade that you can use for blush/eyeshadow and contouring and lasting Betty-Lou Manizer that is ideal for bronzing yourself up with. After seeing it at the bargain price of £21.60 which works out to be £7.20 per shade, it's one of the better bargains I've bought so far!
As I'm running low on my

Dr Bronner's Magic Soap

and won't be popping into a T K Maxx anytime soon, I picked up a new one in the almond scent which is my favourite scent to date. This helps to keep my makeup brushes clean whilst making them smell good too. Lastly, I bought the Redken All Soft Supple Touch which is a softening cream-spray for very dry/brittle to help improve the condition of the hair whilst making it more manageable in the process.