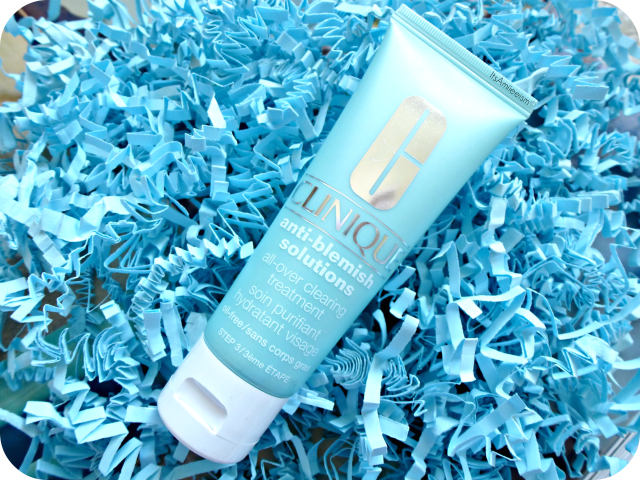 Have you ever gone through a sample and then immediately purchased it in full size the day you finished it as you realised that you simply cannot live without it? That happened with me with the Clinique Anti-Blemish Solutions All Over Clearing Treatment which I first received as a sample when I bought their infamous Take The Day Off Cleansing Balm. After using it both day and night for two weeks straight, I knew I had to have in my life but in full size.
The

Clinique Anti-Blemish Solutions All Over Clearing Treatment (£19)

, formerly known as the Anti-Blemish Solutions Moisturizer, is a light weight moisturising serum that is jam packed with powerful blemish fighting ingredients that help treat existing blemishes and prevent future breakouts. It creates an invisible barrier on the skin which protects it from blemish-causing agents all whilst control excess oil, reducing redness and calming and soothing the skin.
I've been using this since May, applying it both morning and night, and it is by far one of the best products I've invested in for my skin. I use this as a serum so I apply it straight after toning but before my moisturiser and I find that it sinks into my skin almost immediately after applying it. It really helps to calm down any existing blemishes whilst keeping my skin soft and hydrated. It may not exactly help prevent future breakouts but it does certainly treat them as and when they appear and it usually takes about three to four days until they disappear altogether. A little goes a long way with this and my first tube which I've just finished has lasted me two and a half months which although it may not seem long enough to some, I don't mind buying it every so often as the results are worth it in my eyes. I use this in conjunction with

La Roche Posay Effaclar Duo+

for a blemish busting duo and I've had no problems at all with using both at the same time.