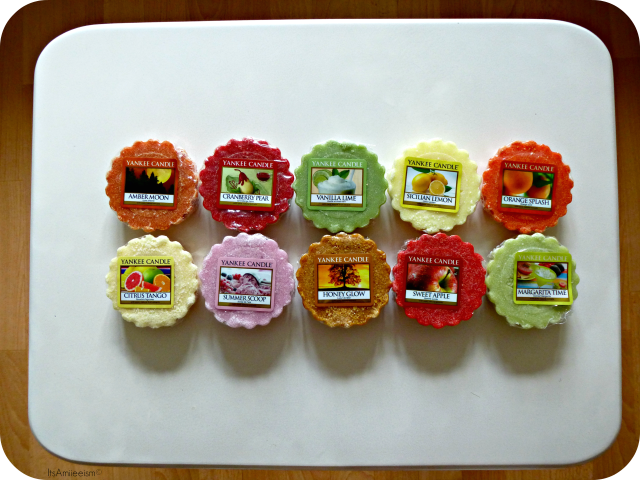 As I've been working crazy hours lately, I've found myself needing some me time and what better way than buying new wax tarts. In recent weeks, Yankee Candle released their Indian Summer Collection which included Amber Moon and Honey Glow. These two remind me of Autumn so I'll be reserving these for September/October time.
As it's now Summer, I decided to get a few summer related scents so I couldn't resist picking up Vanilla Lime, Sicilian Lemon, Orange Splash, Sweet Apple, Citrus Tango, Margarita Time and Summer Scoop. I also decided to be a little adventurous and buy Cranberry Apple which sounded rather appealing when it came to ordering.
Do you have any favourite scents that you think I should try?