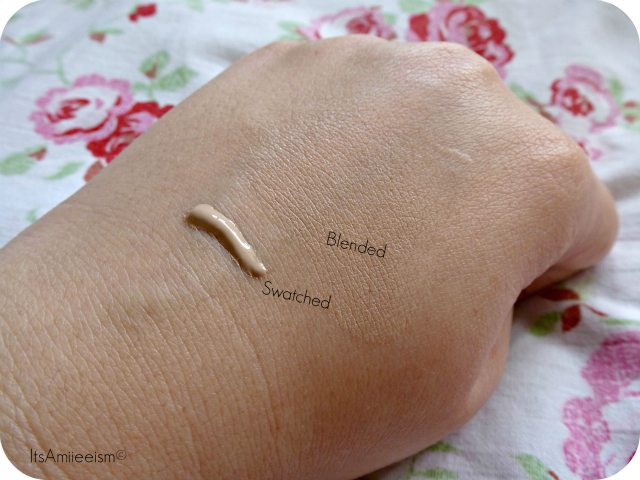 Whenever I'm having a good skin day, I always opt to use a BB cream rather than a foundation as I like my skin to look as natural as possible with some coverage atleast. Whilst those are far and few between, I enjoy searching for my HG of a BB Cream which sadly the Missha Perfect Cover BB Cream isn't.
The Missha Perfect Cover BB Cream is described as offering a novel skincare concept with a BB cream which makes you think that this asian BB cream actually has some skincare properties unlike our more traditional western BB creams. It claims to lighten the skin tone by healing any visible wrinkles and blemishes with its excellent skin-cover ability whilst preventing the skin from aging through its effective whitening and anti-wrinkle properties. Now whilst I don't have any wrinkles yet *touch wood*, I do suffer with blemishes especially when it

gets to that time of the month.
On first impressions, this smells very floral which I wasn't expecting. It smells almost like a well known floral perfume which I cannot put my finger on. In terms of coverage, it

has barely any

coverage. It fails to cover a simple scar let alone blemishes which makes me question it's properties. I have the shade 21 which is a Light Beige which it definitely isn't! It's more taupe than anything which even makes the Ginvera BB Cream seem more of a foundation colour rather than bordering on grey. I've noticed that whenever I've blended in the Missha Perfect Cover BB Cream, my skin tone does not change col

our unlike when I'm swatching it on the back of my hand. With that in mind, it does make a good base none the less.
Overall, I'm not that impressed with this BB cream in terms of colour and coverage which is definitely down to it being a more Asian BB Cream rather than a western one. However, I'm sure I'll find a way to make it work for me. You can purchase the Missha Perfect Cover BB Cream from

eBay

where prices range from £4.20 to £28.