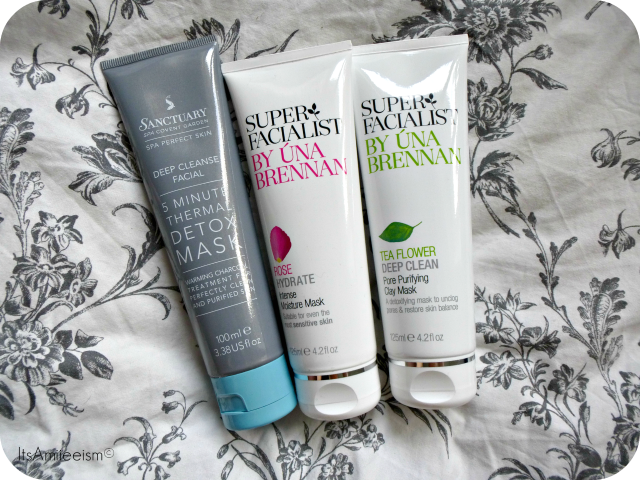 As I now work for Boots, I find being on my break by myself to be very dangerous as I end up spending money on products that I don't necessarily need. This time however, I bought three products that I've been lusting after for quite a while which I've realised that I do actually now need that it's getting colder.
The first product I picked up is the Sanctuary 5 Minute Thermal Detox Mask which is a self heating charcoal treatment that helps to open up the pores and remove any impurities from the skin. This helps to reblance the skins oil levels to clarify and cleanse the skin whilst leaving it with a silky touch. I'm hoping that this will help with my breakouts and help keep them at bay.
I also picked up the Super Facialist Tea Flower Deep Clean Pore Purifying Clay Mask which is a detoxifying mask to help unclog pores and restore skin balance. It contains salicylic acid which is known to help unclog congested skin as well as help with any blemishes. I like using clay based masks as they make my skin feel clearer and more refreshed after each use and I'm hoping that this combined with the Sanctuary mask will make my skin so much clearer than before.
The last product I bought is the Super Facialist Rose Hydrate Intense Moisture Mask. This contains extract of Wild Willow which is known to enhance skin cell turnover as well as Vitamin E, Urea and extract of soothing Marshmallow which help to hydrate, plump and replinish the skin which leaving it with a glowing radiance. I'm hoping this will help keep my skin looking hydrated as I've noticed that my skin has been suffering recently due to the fact that it's getting a lot colder now.