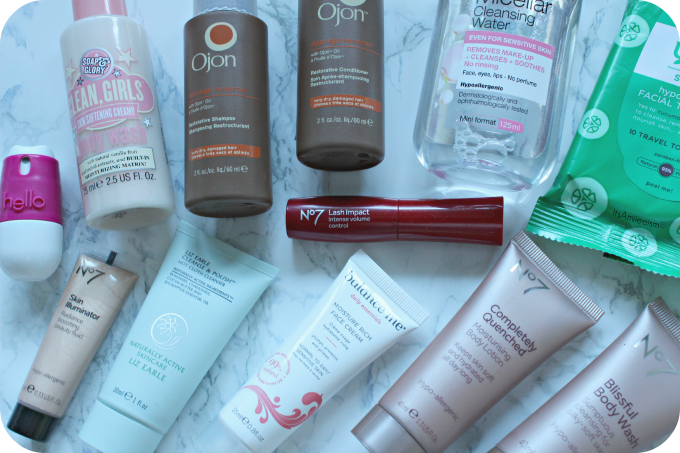 This is meant to be seen as a tongue in cheek post and not to be taken at all seriously although I'm pretty sure we've done most of these when packing on holiday/going on holiday!
- Empty out drawers reserved for travel sized products that you've been saving for this trip all year long.
- Immediately rush into Boots/Superdrug and buy all the miniatures/travel sized products - hello 3 for 2!
- Packing four different red lipsticks is totally necessary for all those dinners by the sea, drinking wine.
- Taking three seperate SPFs for the different times of day.
- Throwing in all the bronzed makeup to achieve the bronzed goddess look that we've wanted to try out all year.
- Spend all the time by the pool, in the shade.
- Packing an aftersun with a hint of tan just to deepen our natural skin colour as we didn't tan at all that day.
- Checking out what products are sold at Duty Free and instantly making a list as long as your arm of what to buy.
- Buy all the swimwear to then return it all as you don't like any of it.
- The minute you land at the airport, you immediately buy a hat and wear it all week long.
- Eat like royalty whilst on holiday - cooked breakfast, lunch AND dinner!
- Realise how much cheaper said products are abroad and immediately want to to track down the stockist.
- Spend all day long in shops, swatching makeup whilst its 30+ degrees outside.
- Fake tan before you go on holiday as you'll only top it up and maintain it, right?
- Take the entire skincare routine plus face masks, hair masks as your skin will get dry due to aircon despite how much moisturiser you're slathering on every hour, on the hour.
- Paint your nails a bright, vibrant neon colour to enhance your tan.