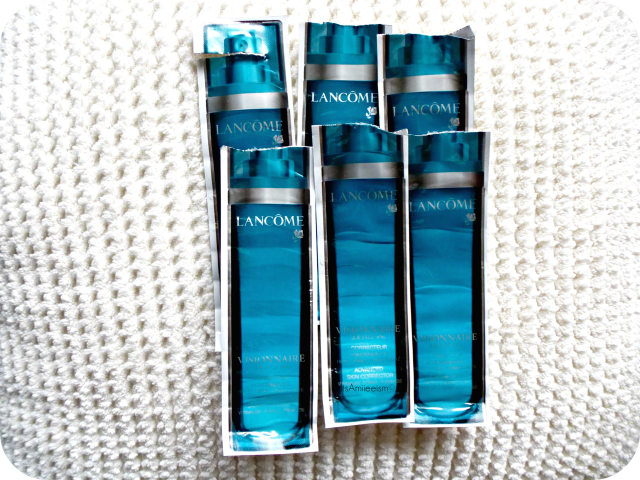 Unlike most months where I use up lots of samples, this month I've found myself only reaching for

Lancome's Visionnaire

which has resulted in using up six samples of it. What I love about Visionnaire is that it changes your skin texture within as little as two days as well as improving your skins hydration for an all round smooth, plump complexion. As much as I love using it, I cannot commit to purchasing it in full size due to how expensive it is so I'm hoping that my large sample stash of it will tide me over until I'm next in duty free where it'll be slightly discounted.