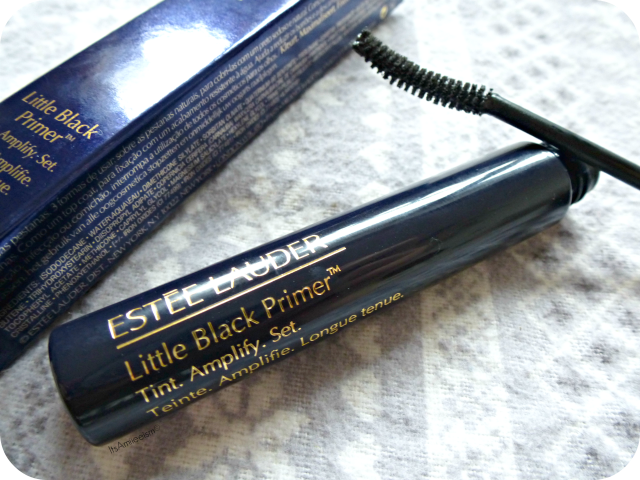 I've always had naturally long lashes but that was until I discovered extensions and completely ruined my real lashes and discovered the hassle that short lash gal experience. I've tried various eyelash growth serums which I've had mixed results from - some have worked perfectly and some have had no effect whatsoever. In a bid to recreate my longer lash days, I've been resorting to a little black primer of mine..
The Estee Lauder Little Black Primer (£20)

is essentially the little black dress but for your lashes than can be worn three different ways. On bare lashes, to tint them silky black and natural. As a primer, to amplify mascara's lash effects. As a top coat, to set with a water-resistant finish.
My personal favourite method is as a primer; a few coats after curling my lashes before going in with my normal mascara to really amplify, define and lengthen my lashes. I find that this works best if you're working on a completely clean base with none of yesterdays leftovers still evident. I find that if used as a top coat after applying copious amounts of my normal mascara, it creates the clumped spidery effect that I always try to avoid and using it just as a macara by itself gives no where near enough length for my liking. There have been times when I've skipped this step to find that my lashes are not defined enough nor as long as when I have used it so albeit it being slightly gimmicky - it truly does work in my eyes.