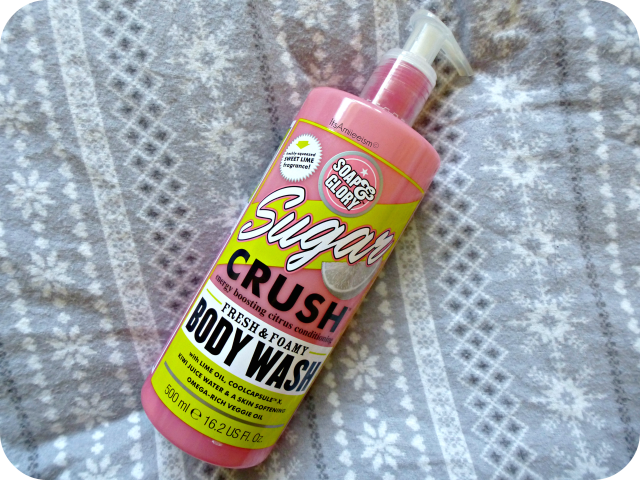 Out of Soap & Glory's entire shower gel line up, I've only used Clean On Me which long time followers will know that I use as a shaving lotion. In a bid to use up my bathing products as well as to try more from the brand, I've started using their Sugar Crush Body Wash which I've had for the longest time.
The Soap & Glory Sugar Crush Body Wash (£6.50)

contains a weird concoction of lime oil, coolcapsule X, kiwi juice water and omega-rich veggie oil which makes this one heck of an energising, revitalising, lather rich body wash.
Unlike most shower gels that I've tried in the past, this one is rather thin in consistency so I like to go a little pump crazy until I get my desired result which varies anywhere between three to five pumps depending on how lather-happy I'm wanting to go. I prefer applying this on a loofah rather than onto my hands as it lathers up better and it doubles up as an exfoliator as well. This definitely doesn't disappoint as it lathers up nicely whilst smelling incredibly delicious! I will most likely be repurchasing this soon as it's by far one of the better shower gels I've tried.