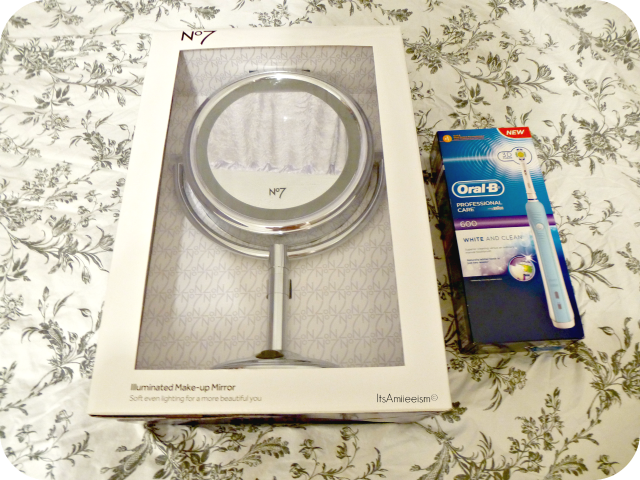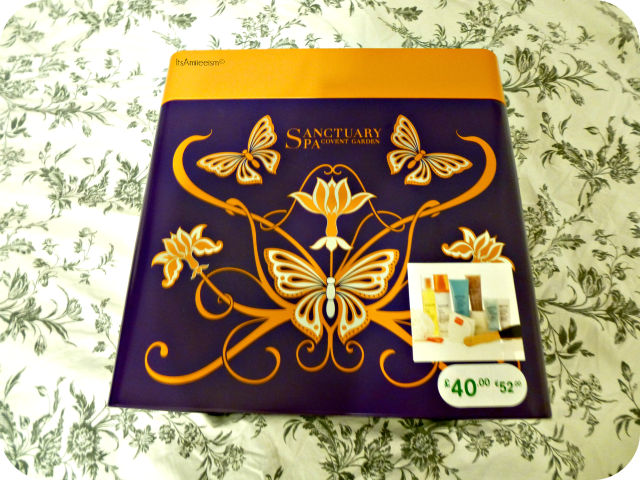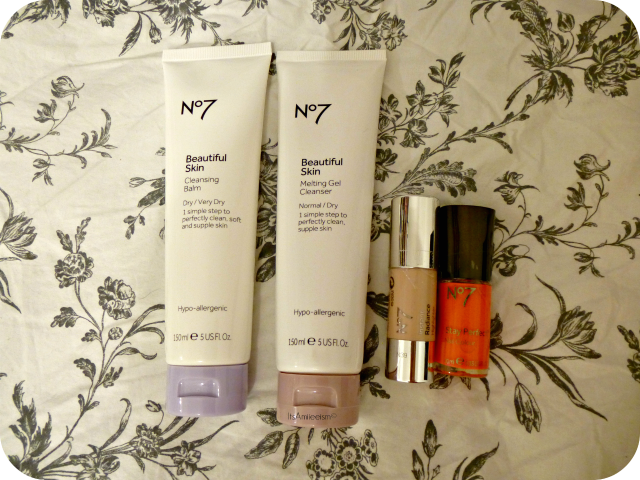 No7 Illuminating Mirror || Oral B Professional Care 600 Whitening Electric Toothbrush || Soap & Glory Relaxstation || Sanctuary Absolutely Body Beautiful || No7 Radiance Restorer || No7 The Skincare Collection || Sanctuary Ultimate Glow Pamper Tin || Rapidlash Eyelash Enhancing Serum || Wonderstruck by Taylor Swift EDP 50ml || Nuit Pour Femme by Hugo Boss EDP 50ml || No7 Beautiful Skin Cleansing Balm || No7 Beautiful Skin Melting Gel Cleanser || No7 Instant Radiance Highlighter || No7 Stay Perfect Nail Colour in Cheeky Chops
Last week Thursday was my local Boots stores' final advantage card evening where for every £50 you spend, you get £12 worth of points which is a very good deal! I took full advantage of this and I can proudly say that I've now finished all my Christmas shopping. I haven't included any pictures of items that I've bought for other people as I know that they all read my blog hence why I'm only showing you what I've bought myself. You may say that I went a little over board but I couldn't resist buying myself a cheeky christmas present or three. I managed to save quite a fair bit of money with the various deals that they had on including star gift, 10% off all electrical beauty when you spend £40 or more, 3 for 2, vouchers etc. I would just like to add that the reason why I haven't mentioned how much I spent on each item is because I get discount meaning that every item was already a bit cheaper before the various deals/savings/vouchers.
Did you take advantage of the Boots Advantage Card Evening last week?