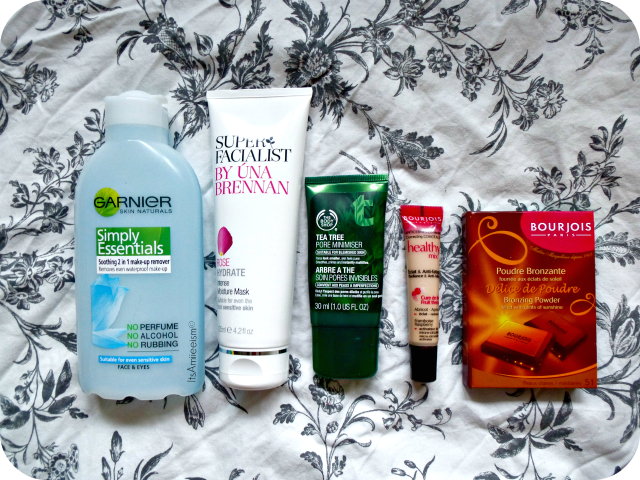 As I've been working a lot more hours at work this past month, I've been wearing makeup on a daily pretty much every week day so I've been removing it with the Garnier Simply Essentials 2 in 1 Make-up Remover which I've grown to love more and more with each use. It's a bi-phase product which has two different layers of liquid which you shake up to combine the two. I love how it just melts away my makeup and leaves it feeling clean instead of leaving it feeling tight which some make up removers in the past have made my skin feel. I know that I've only recently hauled the Super Facialist by Una Brennan Rose Hydrate Intense Moisture Mask but I've been loving this so much! I apply this to my skin immediately after removing my makeup which means it's got a few hours to get to work before I cleanse my skin. I've definitely noticed a difference in how plump my skin looks now and you can expect a review up on this in January time.
Like I've mentioned above that I'm wearing makeup on a daily basis now, I've been using

The Body Shop Tea Tree Pore Minimiser

to help prime my skin as well as reduce my pores and help with breakouts. This has definitely helped with any minor breakouts I've had this past month and its one of those staple products that I cannot live without. I've been loving using the Bourjois Healthy Mix Concealer as an undereye concealer to help me look more alive. It doesn't actually illuminate my undereyes but it helps to conceal my dark circles as well as neutralise the area to reduce the appearance of them. The last product I've been loving this month is the

Bourjois Chocolate Bronzer

which is my all time favourite bronzer! It's perfect for these cold winter months to give my cheeks some colour as well as to help contour them. It's definitely a cult product that everybody has to try out.
What products have you been loving throughout November?