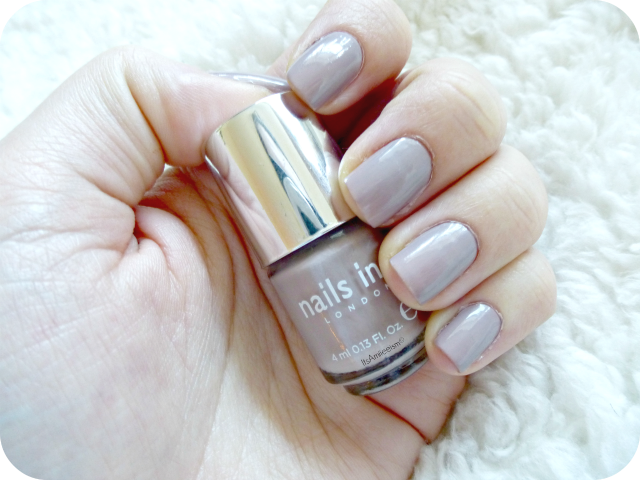 Products used:
Sally Hansen Insta-Grip Fast Dry Base Coat
Nails Inc Porchester Square

* // one coat
Rimmel Nail Nurse Nail Base & Top Coat
When I received the tiny little bottle of the infamous Nails Inc Porchester Square in my Boots Beauty Advent Calendar, I was over the moon as it is one of the most raved about Nails Inc nail varnishes. It's a greige lavendar that I've likened to be similar to Ciate Bon Bon in some aspects. One coat is all that is needed to get opaque coverage which makes it one of the best nude nail varnishes I currently own. With that being said, it sadly doesn't knock Barry M Gel Hi Shine Lychee off the top spot for being the best nude..