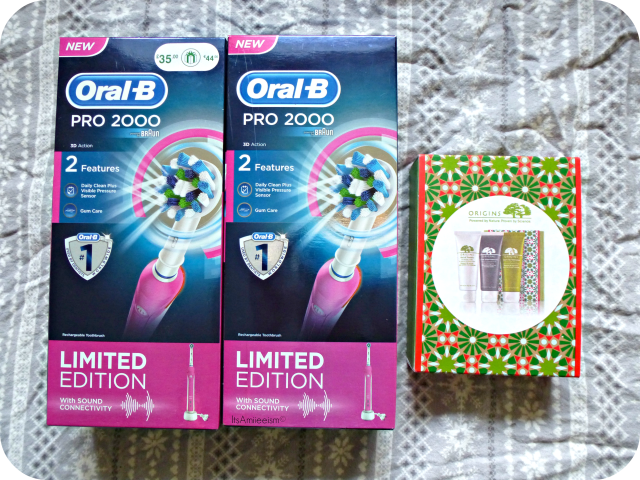 I'm sure that I'm not alone when I was eagerly awaiting for when Boots 70% off sale which is where all of their remaining christmas gifts are 70% off. I personally didn't go mad like a lot of people and actually only picked up three things, one of which isn't even included in the 70% off sale.
I picked up two of the Oral B Pro 2000 in Pink which I only paid £10.50 each for which is definitely a bargain considering that the standard Pro 2000 is £69.99 at full price. The reason why I picked up two is purely so that I can have one at home and one at the other halfs as I nearly always forget to bring it with me when I'm staying the night. The other item that I picked up is the Origins Masked Marvels Set which I paid £19.99 for. I actually bought one of these when it was offer of the week at £25 and I'm more than happy to have picked up another one!
Did you buy anything in Boots 70% sale?