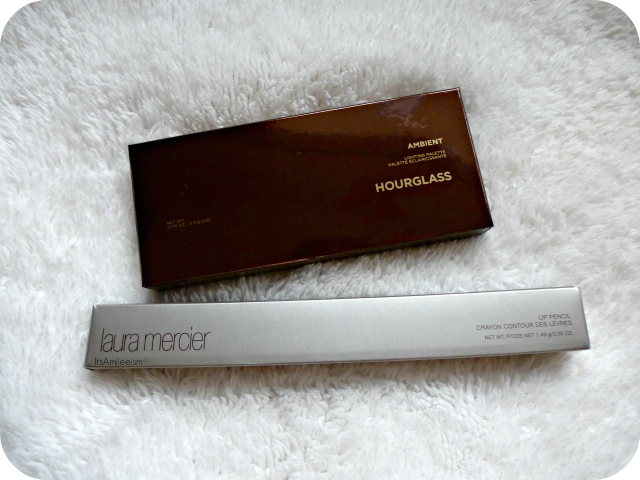 If I'm ever going to really splurge on an expensive piece of makeup, I want to make sure that I've truly done my research and read plenty of reviews from both bloggers and general customers. This is purely so that I know that I won't have wasted my money on it and that I will use it on a daily basis. With that being said, this is how I ended up on the Space NK website on boxing day, placing an order for two said items that I've been wanting for a really long time.
The first is one that I've had on my wishlist ever since

Laura from Belles Boutique

did a review on it. The product in question is the

Laura Mercier Lip Pencil in Carnation

which I actually managed to get for half price. It's the most perfect light toned pink which albeit may be slightly too drying on the lips but once teamed with a lipstick, it is absolutely perfect. I've already started using it and it is definitely love!
The other is one that I'm sure everybody has heard of which is the

Hourglass Ambient Lighting Palette

which is by far the most amount of money I've spent on any one piece of makeup! It is a little smaller than what I was expecting but the three shades; Dim Light, Incandescent Light and Radiant Light are absolutely stunning so definitely make up for it. These can be used alone as a highlighter or all over as a face powder or a combination of the two which is definitely how I intend on using this palette.