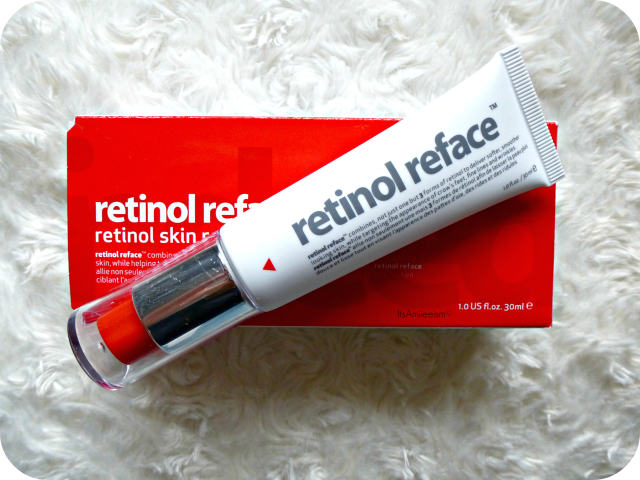 Indeed Labs are renowned for their cult favourite;

Hydraluron

and have a huge following of worshippers including myself as they can simply do no wrong! Recently, I've noticed a few signs of aging, in particular around my eyes and whilst I don't want to fully commit to anti-aging skincare just yet, I do still want to prevent it from happening so I decided to try out one of their lesser worshipped products; Retionol Reface.
Retinol Reface (£19.99)

contains Retinol which is a derivative of vitamin E which is considered to be one of the most effective ingredients in helping to reduce any visible signs of aging. As it combines not one but three forms of retinol, it will help to create softer, smoothing skin whilst targeting the appearance of fine lines, wrinkles and crows feet.
The product itself comes in a clinical, almost scientific white squeezy tube with a pump dispenser which makes it less messy and more hygienic. One pump of the thick, white cream will be more than enough to cover the face and neck although I much prefer to use a pump and a half just to be on the safe side. Once applied, it leaves my skin feeling velvety-soft and come morning, my skin feels softer and looks more plump. Since using this twice a week in the evenings for the past few months, my skin has changed completely! It is no longer uneven in texture and instead feels softer and I've noticed that products no longer sit on my skin. For somebody who shouldn't be worrying about the first signs of aging, this product has me converted as I simply cannot live without it!