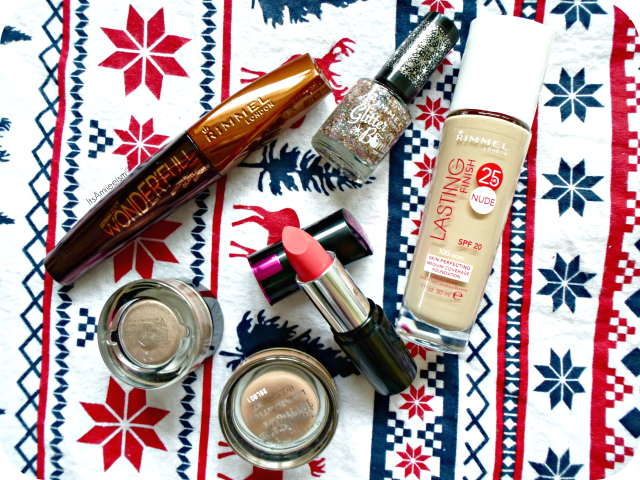 After watching one of Vivianna's latest videos, I decided that I needed the Rimmel Lasting Finish Nude Foundation in my life so I picked it up in the shade Ivory which I'm hoping will not make me anymore pale than what I already am. As I'm starting to branch out more into eyeshadow, I noticed that Maybelline had released new additions to their Colour Tattoo range so I couldn't resist buying Barely Branded which is a beautiful, neutral shade that just evens everything out with a hint of colour. After swatching a few of the Max Factor Excess Shimmer Eyeshadows, I knew that I would be leaving with the shade Copper which will be perfect in a bronze, shimmery smokey eye.
As it was three for two across all makeup, I needed to pick up a few items that were similar in price and as if I didn't need anymore mascaras, I picked up the new Rimmel Wonderfull Mascara which has argan oil to help nourish the lashes. Whilst at the Rimmel stand, their new Glitter Bomb top coats caught my eye and I spotted that Disco Diva would be perfect teamed up with a rose gold nail varnish that I had already. Lastly, I remembered that I've been lusting after the Collection Lipstick in Sweet Tart which is a beautiful pink shade that will look even better when paired with a tan.
Have you bought anything recently from Boots?