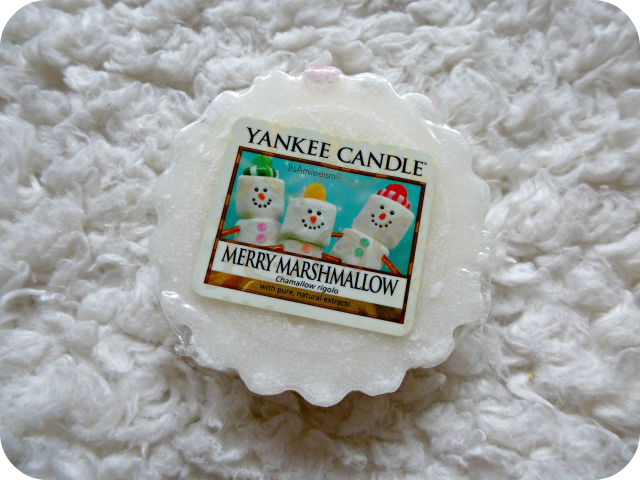 As I'm now working full time, I don't have as much time to myself as I used to as I'm forever dashing off to places. However for those times when I have some time to myself, my guilty pleasure is melting a yankee candle wax tart as it fills up the room with a beautiful fragrance which lingers after the candle has long since died out.
The wax tart that I've been burning recently is

Merry Marshmallow (£2.48

or

10 for £11.95)

which smells strongly of marshmallows and vanilla which definitely brings out the kid at heart! This is one of their more sickly scents so I tend to melt it for a few hours and then blow out the candle as the scent truly does linger around for the rest of the day. I much prefer a sweeter scent over a more traditional one so this is perfect for the holiday season and is one that I will most probably be repurchasing soon.